In order to help property owners combat concerns, our team installs residential window film.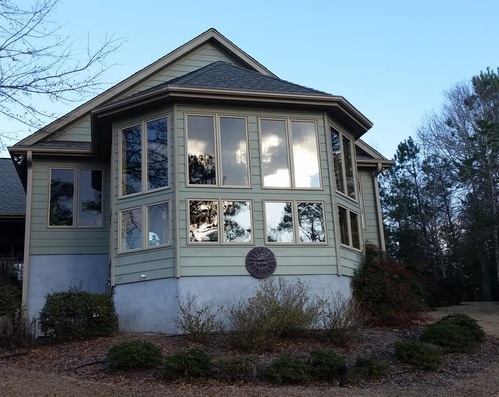 You might be familiar with the tinting products used to darken the windows of automotive glass. But what you may not know is that similar products are available for a wide range of additional uses. One option is residential window film, which comes with a long list of appealing benefits for your home. Although natural light can illuminate your living space, the harsh rays from the sun can also cause damage to the items stored within the home. You might notice that furniture near windows gets faded or wears out faster than furnishings placed away from the glass. During the summer months, too much sunlight can also increase the indoor temperature, creating a less comfortable environment for you and your family.
Another concern that comes with leaving windows uncovered is a loss of privacy. Anyone walking by an uncovered window can peek into your living space. This can create a safety risk, particularly if high-value items are within view of the glass. In order to help property owners combat these concerns, our team at Glass Tinting by SPF installs residential window film. Having residential window film installed at your home can filter up to 99.9% of the sun's UV rays and prevent heat transfer by as much as 60%. Residential window film can also create a protective barrier that prevents prying eyes from looking into your space. You can even get residential window film that is designed to prevent the glass from breaking when exposed to hurricane-level winds. For more information about the residential window film products we install, contact us today.
---
At Glass Tinting by SPF, we offer residential window film to those in Hampstead, Wilmington, Wrightsville Beach, Carolina Beach, Topsail Beach, North Topsail Beach, Surf City, Holly Ridge, Sneads Ferry, and Jacksonville, North Carolina.